Walla Walla client highlights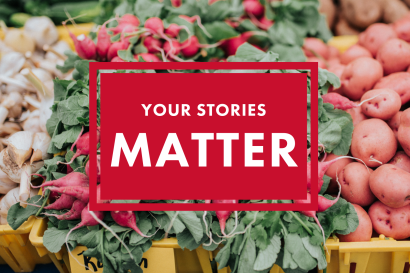 Each month in our newsletter, we highlight the stories of Walla Walla entrepreneurs who have participated in Mercy Corps Northwest programming. For a full list of Walla Walla area clients, along with business contact information, please view our Client Directory.
For more information, contact Cinthya Montero, Program Manager, (509) 200-6725, wallawalla@mercycorps.org.
---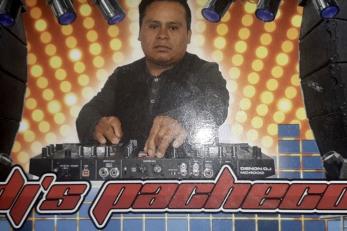 Everardo Pacheco Lopez, DJ's Pacheco (April 2021)
Everardo started his DJ business as a way to apply his musical knowledge and talent in a business setting. As a very patient and intentional person, it has been very important to Everardo to pursue his career in business in a purposeful, step by step manner, so that he can build success which lasts. One of those purposeful steps was to enroll in the MBA Program in early 2020, just as his entertainment business was beginning to suffer due to the pandemic.
As a Spanish speaker, Everardo says that the opportunity to learn about business finance in his native language was key, and that earning a $4,000 grant to buy new sound equipment for his business was "a big plus. Really, it was what I had been longing for for so many years, because with the circumstances that we're in, it's been difficult for us. And this is really something." He hopes that with the start-up cash to buy better speakers and a console, he can expand his clientele and generate more profits—which he can then invest back into his business to continue growing.
---
Eduarda Beatriz Pacheco Lopez, BB's Cleaning Service (March 2021)
After accumulating 20 years of experience in the residential cleaning industry, Beatriz decided to start her own business to help her achieve a better future and to support her family. As the single mother to four children, the Oaxaca native feels a great deal of responsibility to work hard and earn money, which she can then use to enrich her children's lives. Beatriz is a remarkably warm, bubbly, and upbeat person, whose positive attitude has been instrumental as she continues to push her business onward and upward.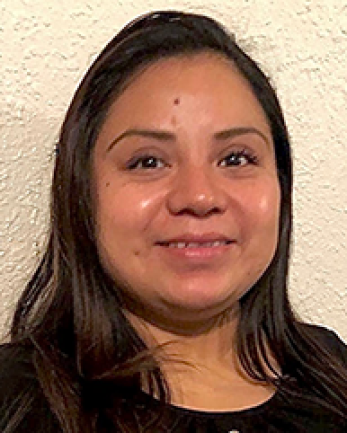 Like many MBA Program participants, when she first heard of Mercy Corps Northwest Beatriz thought that the program was too good to be true. However, after a friend applied and went through the program in 2019, Beatriz's doubts were reassured and she applied for the 2020 cycle. As she went through the program and learned about price-setting methodologies, Beatriz discovered that, in her words, "I had been charging very little, really just giving away my work. I said to myself, no, I know so much about this and I have so much experience, I should be charging more for my work in order to make a profit, in order to provide for my family."
After graduating from the MBA Program in November of 2020, Beatriz has big plans for her small business. She is always actively searching for more clients to expand and plans to buy a car exclusively for business use.
---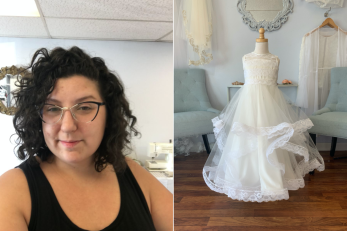 Eliza Van De Rostyne, Grace Marie Alterations (February 2021)
Eliza opened Grace Marie in September of 2019 after the alterations studio she had been working for closed up shop. For Eliza, owning her own business fulfilled her passion for "creating, designing, and solving problems with my sewing machine. Being able to do something different and new every day is an absolute dream." At Grace Marie, Eliza provides high quality alterations and custom design services, specializing in bridal and formalwear.
Although Eliza is a gifted seamstress, she initially struggled with running her own business because of a lack of resources and business background. She applied for the MBA Program last year with the hope that the program would be able to provide her with the business management skills she was lacking. Through the program, she developed the knowledge base she needed to make her business thrive, including advertising, pricing, and bookkeeping. "I think those things are just the absolute thing for success, because you can be as good as you want, but if you don't know how to run the business side, if you don't know how to manage the money for it, it just won't work," she shares.
Being able to run her business more smoothly has benefitted not just Eliza, but also her two children, both of whom have special needs. As her own boss, she's able to schedule her time to care for her children and take them to specialist appointments when they need to go, not just when she can find the time. As she puts it, "this business allows me the flexibility to be the best working mom I can be."
To contact Grace Marie Alterations, please visit the business's Facebook page here.
---
José Agustín Vera Rico, Vera Flooring LLC (January 2021)
José Agustín Vera Rico has nearly 20 years of experience in remodeling, custom cabinetry, and other construction jobs. Before entering the MBA Program, he knew that he wanted to start his own small business to ensure his personal and financial security and take control of his own source of income, and he knew that in this business he wanted to take advantage of his extensive experience in remodeling.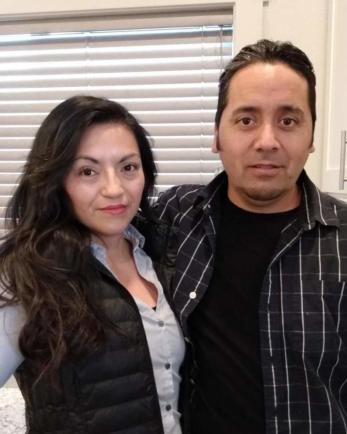 During his time in the Program, Agustín decided that the flooring business was right for him. Agustín is a very detail-oriented person, who does his work with deliberation and care — specializing only in flooring allows him to do a perfectionist's job, with all the details exactly to his client's taste. Agustín graduated from the MBA Program in November of 2020; now that he has the perfect business for him, he hopes to grow it to achieve that sense of security and control of his own destiny that motivated him to start a business in the first place.
To contact Vera Flooring LLC, please visit the business's Facebook page here.
---
Marisol De Alvarado, Ani Butterfly Childcare (December 2020)
Originally from Mexico, Marisol De Alvarado moved to Walla Walla, Washington 26 years ago. This community has become her second home, along with her husband and four daughters. Marisol is a highly optimistic, driven, and faith-based person; four years ago, these traits led her to enroll in a course in early childhood development. Marisol quickly realized that she had discovered a passion that would change the course of her life, and she decided to act by starting her own childcare business.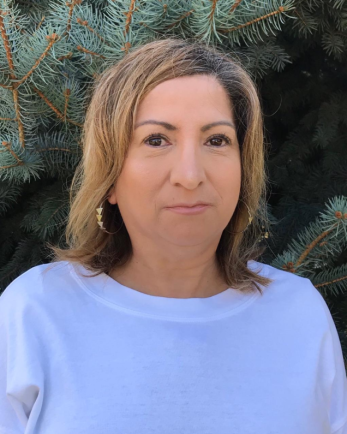 Despite lacking funds and a business background, Marisol was determined. She enrolled in Mercy Corps Northwest's MBA Program to learn more about business and set herself up for success.
Marisol graduated from Mercy Corps Northwest Walla Walla's MBA Program in November of 2020, with her business fully licensed and ready to go. In her words upon completing the program, "I thank God for this beginning to becoming a great business owner, and to be able to show that owning a childcare business is a way to create trust and a sense of security in the community where you find yourself."