Southern Washington small business education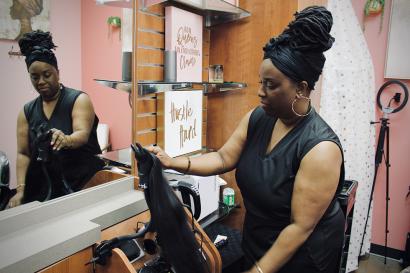 Our team offers courses, seminars, and 1-on-1 training on a variety of business-related topics. Clark County residents can register for consulting sessions directly with the Southern Washington office as part of our "1-on-1 technical assistance" or clients are welcome to explore any of the classes offered by the Oregon Women's Business Center at Mercy Corps Northwest.
Explore our classes and trainings
Our seminars are offered to fit differing needs, with classes from several hours to several-week. We welcome people of all gender identities to register for our classes. While our clients can access the Oregon Women's Business Center at any time, we also host free and discounted classes just for residents of Clark, Cowlitz, and Skamania counties in Washington.
Multi-week classes
We offer extended business support for growing and expanding enterprises. These courses work with entrepreneurs at each stage of their business journey to tackle challenges, plan for the future, and grow successful companies.
Our long-form class, Business Foundations I, is a six-week course covers the necessary basics for launching a small business. Topics covered include marketing, cash flow operations, business registration, credit and many other essential things to know to succeed in the first year of business. Our interactive format empowers students to apply concepts learned in class directly to their business.
One-on-one consulting
We bring experts from different key business fields to offer one-on-one advice to small business owners. Consulting sessions are prioritized for entrepreneurs who have previously completed a Business Foundations course and those with an active loan at Mercy Corps Northwest.
Master Your Credit
Our Master Your Credit workshop works directly with entrepreneurs to review their credit, address any challenge areas and set them up for a strong financial future. We welcome everyone – including those currently without credit, those with low credit scores, and those who are ready to boost their scores.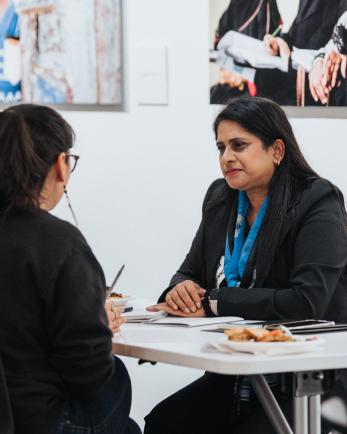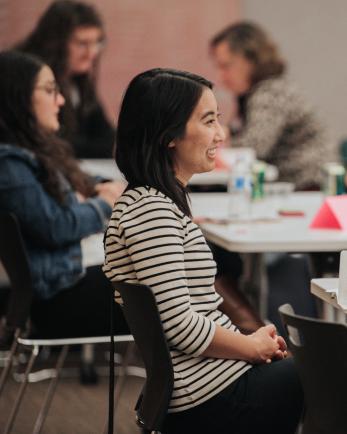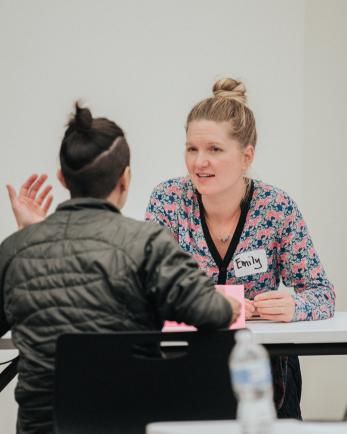 ---
Still looking for support? Get help building and protecting your credit.
Stay up-to-date with our business programs