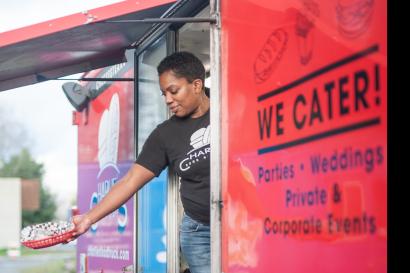 The Puget Sound represents a vibrant region in Washington – spanning many of the state's largest cities including Seattle, Tacoma and beyond. As of 2020, Mercy Corps Northwest does not offer small business education services in the Puget Sound region. Entrepreneurs can find links to local funding, training and mentorship below. Now through October 2023, residents of the Puget Sound region can apply for a microloan through out program below.
---
Meet our clients
Our programs have proudly supported the success of the following small businesses in the Seattle-Tacoma area, and many more. 
---
Explore local services
Discover available services and get to know other providers in your area.