Chelsea Ingle's Small Business Makes Adventuring More Accessible
Bridge City Kid, LLC aims to improve outdoor experiences through sustainable, affordable, and quality goods.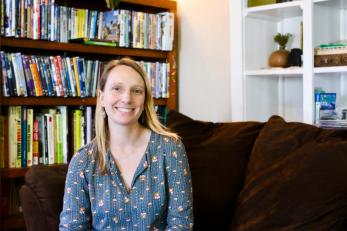 August 16, 2022
As a child and into adulthood, Chelsea Ingle (she/her) always appreciated nature, but when she became a single parent and wanted her son to experience camping outdoors, she was unprepared.
"Having a child is already hard work and overwhelming," Chelsea, the now-business owner, said. "To take on something like camping for the first time, I didn't know what we needed or what was most efficient for me as a single mom."
The camping conundrum led Chelsea to shop at a local outdoor sports store and leave with, what she considers, one of the worst retail experiences of her life.

When arriving at the store, Chelsea expected to receive guidance from the staff and quality product recommendations. Instead, the store she landed at took advantage of her lack of experience and knowingly sold her faulty equipment – inventory an employee later admitted to "just wanting to get rid of," and refused to let her return.
The unfortunate sale lit a fire in her. "I didn't know any better – and it made me think that we are vulnerable out there. We need people to help guide us."

A business idea was born and Chelsea soon established Bridge City Kid, LLC – an outdoor sporting goods store dedicated to helping families get outside with sufficient, sustainable, new and used equipment at every price level.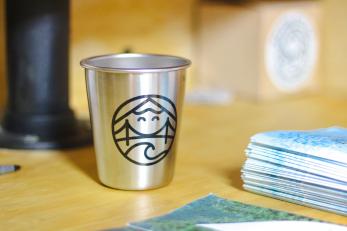 Despite never expecting to work in the outdoor industry, starting a business came naturally to Chelsea who studied merchandising management in college and previously assisted small business owners in Portland. She knew the first steps to jumpstarting Bridge City Kid needed to be: securing adequate funds, building a business plan, finding a storefront – and to make it all possible – reaching out to her community for support.
With the help of a friend and realtor, Chelsea secured St. Johns' former town grocery store in North Portland as the inaugural site for Bridge City Kid. The 2,200-square-foot building required six months of renovations. 
While the shop was underway, Chelsea enrolled in Business Foundations I which helped her to build her idea and create a business plan. To secure opening capital, she completed the Individual Development Account program and eventually received a financial grant to begin operations. With confidence from the Mercy Corps Northwest-led training, Chelsea launched herself and her new business at trade shows by Outdoor Retailer where she met and mingled with various brand representatives in the space.
"Outdoor Retailer was the keystone of how I built this business," Chelsea said. "It has always been about strong relationship building between me and other brands. It's how I signed on accounts to sell in-store."
In March 2017, Bridge City Kid, LLC opened its doors. 
Proper camping essentials, hiking gear, trailers and carriers, and other new and second-hand inventory filled the building while TV screens aired videos of action sports like snowboarding, surfing, and white-water rafting. Chelsea staffed the floor and directly aided customers in finding the right items for them. In orchestra, the store offered a fun and interactive resource for North Portland families and beyond to make family adventuring accessible.
After Chelsea's business was up-and-running she landed her first of four loans with Mercy Corps Northwest – a $1,000 loan to support new inventory as operations started running.
Chelsea lends much of her early business success to the members of the St. Johns neighborhood who showed up for Bridge City Kid from the jump. She heavily leaned into the strength of personal connections with 80 percent of her in-store clientele returning as loyal customers. As Chelsea got to know different people and families, she watched children age out of their gear and return for the next size up year after year.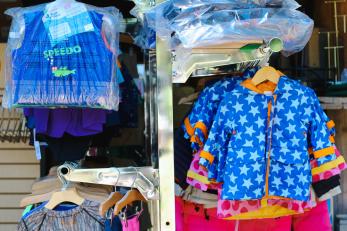 News of Bridge City Kid flowed from St. Johns and into the rest of Portland, inspiring new opportunities for Chelsea to further her reach. She began to offer family-friendly – often free – local events at her store that were designed for parents with small children. 

The business' positive momentum came to a halt at the end of 2019 when the store's property owner offered Bridge City Kid's retail space to a neighboring business for expansion, forcing Chelsea's storefront out. The timing coincided with the onset of the COVID-19 pandemic.

Battling the complex dynamics of closing her retail space, and defining Bridge City Kid's next step, an act of kindness offered her a new path forward.
"The community was absolutely crushed and I had to close shop," Chelsea said. "I received a beautiful donation of $3,000 to help my store stay open. This money helped me stabilize our situation by focusing online and maintaining our inventory levels."
With a storefront no longer a possibility, the store's sales shifted to e-commerce through a brand new website made possible by her fervent supporters. A bright light shined as Chelsea's overhead costs decreased under a new e-commerce model for the business.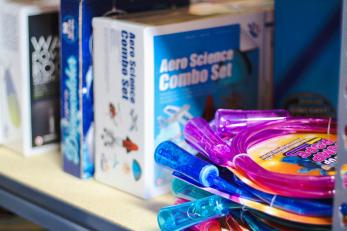 "Starting fresh is really tough, but you have to keep working at it, making your website great, believing in your inventory, and eventually people will pick up on it," she said.
As online orders were received, Chelsea's clientele pendulum swung and the majority of her customers shifted from local to out-of-state. 
"I think people just feel good about my business," Chelsea said. "When they randomly find me through a search, and land on the site, they get inspired to purchase, it's magic. It's so rare for someone to select a small business over a larger site like Amazon, so when I do get an order, I feel so many good vibes." 
Initially, her Portland customers fought against her shift to an online-only storefront as they missed the retail space where they were accustomed to shopping in-person. At the same time, Chelsea knew that she couldn't afford a new retail space, and watched for other safe opportunities to engage with her customers face-to-face as a means to listen to her community's feedback. Once the city was safe to open up again, Chelsea found the perfect middle ground: pop-up events.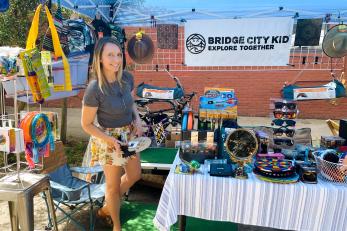 "Events are the business's new retail outlet," Chelsea said. "I want everyone to come out and celebrate safely outside." 
Chelsea plans to participate in many street fairs and outdoor events around the Pacific Northwest to reconnect with her community and keep up the positive momentum. 
Throughout the life of her business, Chelsea has looked to Mercy Corps Northwest as a partner – securing a $2,500 loan in 2019 and 2020 to help cover inventory costs, and after hard work and determination is officially underway for a $15,000 loan to support expansion into new gear and a partner rental program to be announced in 2023.
Over the next year, Chelsea will continue to march toward her goal of making a profit and eventually donating 100 percent of it to charity.

"There are a lot of people who believe in my business and have seen what I've had to go through to be here," Chelsea said. "They know that there's so much more left to accomplish–so much potential. And they want to be a part of it. We can do more. We're ready to grow and turn a profit."

You can support Chelsea and her business by visiting Bridge City Kid, LLC online at bridgecitykid.com
Sign up for our newsletter to learn more
Contact the Mercy Corps Northwest team