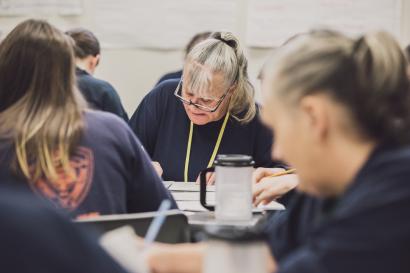 Lifelong Information for Entrepreneurs (LIFE) is a 32-week entrepreneurial training program for incarcerated Oregonians who are within 18 to 24 months of release and post-prison re-entry.
Mercy Corps Northwest launched the LIFE program at Oregon's only women's prison, Coffee Creek Correctional Facility in 2007. In 2019, the program expanded to Columbia River Correctional Institution and welcomed its first cohort in a men's prison.
Why it matters
More than 1,200 Oregon women are incarcerated in Coffee Creek Correctional Facility, and on average, 300 are re-convicted of a felony within three years of release.

Getting a job and staying healthy are two critical success factors that can break the cycle of recidivism. In Oregon, 79% of incarcerated women reported a history of physical abuse and 67% reported a history of sexual abuse. When it comes to landing a job, employers in the United States are 50% less likely to call back an applicant with a criminal record. The LIFE program empowers participants to develop an entrepreneurial mindset that promotes self-sufficiency, resilience, and economic stability – all of which contribute to overall well-being.

Throughout its history, the LIFE program has reduced recidivism rates and inspired graduates with the confidence and knowledge of how to successfully employ oneself after prison. In 2018, LIFE graduates were 63 percent less likely to be convicted of a new misdemeanor or felony compared to non-LIFE graduates at Coffee Creek.
A goal in common
With the common goal to improve employment success after prison, building a foundation for long term mental and personal health, Mercy Corps Northwest partners with Coffee Creek Correctional Facility and Portland Community College (PCC) to provide specially-designed entrepreneurship curriculum that builds upon existing PCC vocational training programs in optometry, cosmetology, plant management, welding and horticulture. The skills taught in the LIFE program, plus an introduction to continued learning opportunities at PCC, provide a clear pathway to participants' gainful self-employment upon re-entry.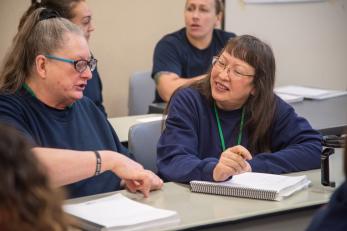 Making a difference
The LIFE program has proven to reduce the recidivism rate from 25% to 12.5% at Coffee Creek Correctional Facility. When women graduate from the LIFE program, they are equipped with a business plan, transition plan, certificate of achievement, two versions of their resume and three credits added to their college transcripts.
Using the job skills, savings plans, resumes, cover letters and entrepreneurial mindset they've gained, 90% of LIFE graduates go on to secure employment or continue their post-secondary education within 30 days of their release from prison.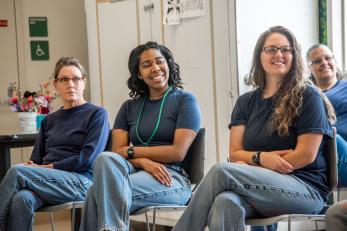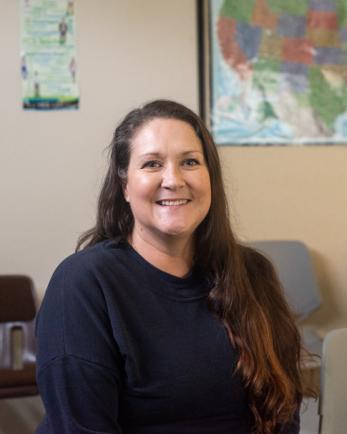 ---
National recognition
LIFE has been recognized on a national level for its one-of-kind approach to weave together entrepreneurial, life skills, and reentry planning as a solution for reducing recidivism and ending mass incarceration. 
In 2017, the LIFE program was highlighted in a policy paper, Prison to Proprietorship, published by The Aspen Institute, an internationally recognized educational and policy studies organization.
Partners
This project has been supported over the years by the following organizations:
---
Get updates about the LIFE program.
Explore info on past programming.