Walla Walla Micro-Business Assistance Program (MBA)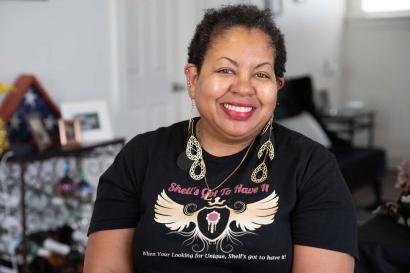 Are you ready to multiply your savings so you can grow your business? Mercy Corps Northwest offers a small business assistance program that offers entrepreneurial education and grant support to help you start or grow your own business.
The Micro-Business Assistance Program is an initiative unique to Walla Walla that provides the same training and matched-savings grant that Mercy Corps Northwest offers across Oregon and Washington. The first step of the program is to see if you qualify and apply. Once admitted, you will enroll in a six-month, matched-savings small business grant and education program for prospective or existing small businesses.
The money provided to business owners is offered through an Individual Development Account (IDA). An IDA assists entrepreneurs in saving money each month to receive $8 to each $1 you save until you reach a combined total of $4,500.
IDAs empower individuals with the desire to become an entrepreneur – regardless of race, ethnicity, involvement with the criminal justice system, sexual orientation, age, disability, national origin, or citizenship status – to realize their dreams and not only grow the assets of themselves and/or their family, but also contribute to the economic strength of the broader community.
Step 1: See if you qualify for the program
You are eligible to apply for the Micro-Business Assistance Program if you are:
A microbusiness owner or prospective microbusiness owner located within the City of Walla Walla or City of College Place.
An owner or soon-to-be owner of a for-profit microenterprise with five or fewer employees including owner(s), and both part-time and full-time employees.
A household with a net worth of less than $217,240.
An individual with an annual pre-tax household income less than 80% AMI (Area Median Income) as indicated in the chart below.
Walla Walla median income
Family size    Income limit
1                                               $40,950
2                                              $46,800
3                                              $52,650
4                                             $58,700
5                                             $63,200
6                                             $67,900
7                                             $72,550
8                                             $77,250
NOTE: Household income refers to gross income of the applicant and other members of the household that share financial dependency. The limit is determined by the number of members in the household.
Step 2: Apply for the MBA program 
Stay up-to-date with our team by subscribing to our Walla Walla newsletter. Once the next application cycle opens, complete and submit your application.
Step 3: Complete required training, meet savings goal, and make a plan
Once you have been accepted into the program, your next step is to complete the required hours of business training and other technical assistance such as credit counseling and financial literacy. You will also need to build and submit a business plan once all money is saved. Templates are available to assist you.
Step 4: Meet saving goal 
To participate, and earn your IDA grant, you will need to save a minimum of $500 in six months ($84/month).
Step 5: Get grant funding
After all requirements are met, you will receive a maximum amount of $4,500 to support your business. This amount is the combined total of your $500 in savings matched with a grant of $4,000.
---
Next application date
The 2022 application opens on January 5, 2022. For more information email Cinthya Montero at wallawalla@mercycorps.org or sign up for our newsletter here.
---
---
Discover more business education classes.
Contact our Walla Walla team.