Walla Walla Micro-Business Assistance Program (MBA)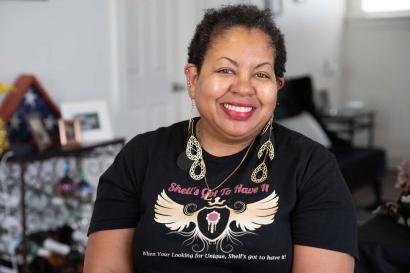 Since 1998, Mercy Corps Northwest has supported small business owners on their journeys to realize their dreams. In 2019, we opened an office in Walla Walla, Washington to support businesses in the community and help entrepreneurs achieve their goals. We offer three main services: the Microenterprise Assistance Program, Small Business Education, and Loans.
Micro-Business Assistance Program (MBA)
The Micro-Business Assistance Program was a unique Walla Walla initiative that provided a mix of training and matching-savings grants to help entrepeneurs start or grow a small business. Mercy Corps Northwest offers similar services throughout Oregon and Washington. The Walla Walla Micro-Business Assistance (MBA) Program began in 2018 with the goal of supporting low-income, Spanish-speaking women entrepreneurs. From its inception to its closure, the program provided 73 entrepreneurs with nearly $300,000 in grants and more than 2,000 hours of education to support the growth of local small businesses.
The MBA program used its final cohort in the fall of 2022 and will not reopen for applications. We want to thank all of our program participants and sponsors for helping us show the value and need for this type of programming throughout the Walla Walla Valley.
---
---
Discover more business education classes.
Contact our Walla Walla team.