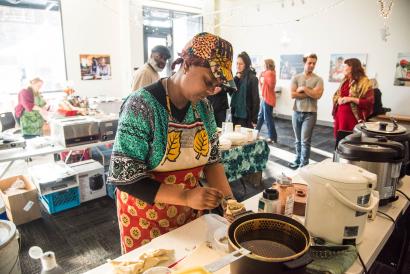 For nearly 20 years Mercy Corps Northwest offered grants to help entrepreneurs multiply their savings as part of the Oregon Individual Development Account program. In January of 2023, we transitioned out of the Oregon IDA program and are no longer accepting new applications. If you are interested in finding a local Oregon IDA provider, please visit oregonidainitiative.org. 
Mercy Corps Northwest Current IDA Participants
Participants already enrolled in Mercy Corps Northwest's Oregon IDA program will remain participants for anticipated saving cycles through March 2024. The program will still require grantees to save as little as $67 a month, over a minimum timeframe of 6 months and a maximum timeframe of 18 months, until their savings goals is met. The savings is then matched 5:1 in grant money provided by Mercy Corps Northwest for their business. 
Visit the Oregon IDA Initiative page to explore a list of current offerings at oregonidainitiative.org/find-ida-provider