Updated 09/29/2023:  Mercy Corps Northwest completed our term as host of Oregon Women's Business Center (WBC) on September 30, 2023, after more than a decade of service to the community. The Small Business Administration (SBA) is currently recruiting for the next home of the Oregon WBC that will be announced in the coming months. If you reached this page as an entrepreneur interested in Oregon or SW Washington resources for small business owners, please check out our downloadable resource guide here. For information and updates about the next home of the Oregon Women's Business Center, please contact the Small Business Administration (SBA) District Office at sba.gov/district/portland. 
 
The Oregon Women's Business Center at Mercy Corps Northwest served to elevate women and people of all gender identities with access to training, financial services and coaching to assist them in starting and growing a business. Each year, more than 1,000 entrepreneurs received training and support to take the next step on their path to business success. 
Across the country, women-owned businesses employ 8.4 million people, are predominantly run by BIPOC owners, and 99% are small businesses. In fact, women-owned businesses grow five times faster than the national average and represent one-third of all businesses across the world.
---
In 1988, the SBA established The Women's Business Center Program to better help women overcome continuing barriers to success. Today there are Women's Business Centers in almost every state. Mercy Corps Northwest was proud to host the only Women's Business Center in the state of Oregon through September 29, 2023. A new host organization for the Oregon Women's Business Center will soon be selected and announced by the SBA.
---
Learn more about our programs
---
We believe that women business owners are community leaders. We strive to work with them to actively engage and advocate for the changes they want to see. We hope to see you join this community of inspiring entrepreneurs. Learn more about our programs below.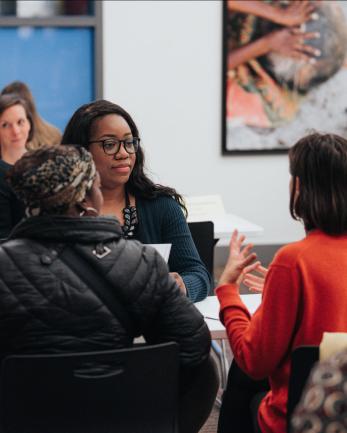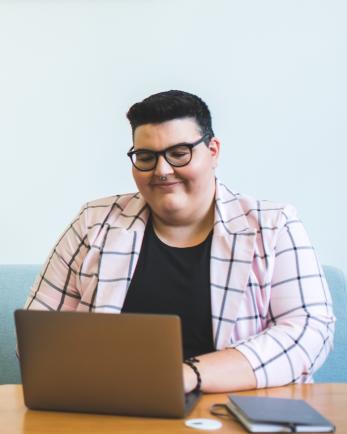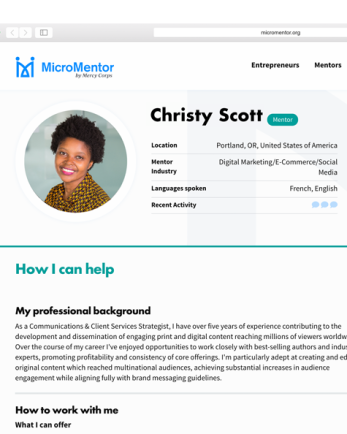 ---
Contact our Women's Business Center team.