Session overview
Whether you need help creating a budget or calculating your break-even point, a one-on-one consultation with a finance professional can help you navigate the money issues your business might face. In this session, you can discuss a wide range of financial topics including... 
How to prepare a budget for your business 
Creating financial projections for your business plan 
Understanding how to determine the break-even point for your business 
Issues to consider when making a major financial decision 
Identifying loan and grant opportunities 
Please note that this consultation will not cover tax matters, however, most other finance related topics can be addressed. 
Registration policy
Registration closes the morning of the event at 8:00 am. Once the event registration is closed, you will need to wait for the next offering in order to register. We cannot accommodate late registrations.
To cancel your registration please submit a request to Training prior to the webinar or consultation date
Refund policy
All refund requests must be submitted in writing to Training 24 hours prior to the webinar or consultation date.
For Frequently Asked Questions, please visit Oregon Women's Business Center Classes & Events Frequently Asked Questions. Reasonable accommodations for persons with disabilities will be made if requested at least two weeks in advance. Contact training.mcnw@mercycorps.org.
About the consultant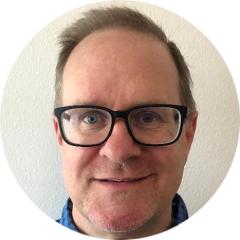 Greg is an instructor of our LIFE Program for incarcerated Oregonians and leads classes at the Women's Business Center. Since 2002, Greg has been active in college and continuing professional education. He has taught in the fields of accounting, finance, and economics. He currently holds adjunct
Event registration