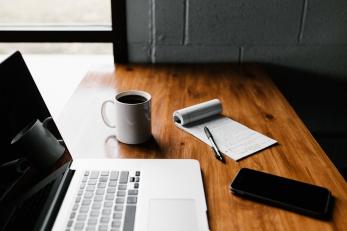 Session overview
A business plan is your road map. Putting pen to paper will help make sure that you have thought through the details before you invest your time and money into a business. You need to know that your business can cover its' costs and pay you for your time, otherwise, why do it? Business plans are an essential business document for start-ups and for existing businesses thinking of expanding or adding new products or services.
The plan helps to assure funders that you have a clear path to making your business profitable. In this workshop, you will have the support of your peers and a professional business coach to guide you through the process of writing your own business plan. 
Students are assumed to have an active understanding of the business plan components:
Marketing plan: Target audience, competitive matrix, value proposition
Operations plan: Business structure, licenses and permits, management and personnel
Financial plan: Documents, break-even, costs of goods sold, profit/loss, budget, and forecasting
Executive summary
Designed as a follow on to Business Foundations I, students will have a refresh of the business plan components, focus on writing their final business plans, and receive coaching where needed.  The class is primarily reserved for writing and coaching with some time saved to review business concepts.
At the end of five weeks, you will have an opportunity to have the plan reviewed by business financiers and professionals.
Who is this for?
This class is for early-stage business-builders who either have a solid business idea or an existing product or service. Following the fundamentals taught in Business Foundations 1, this class reviews the concepts at a higher level and then provides the space and time to apply this knowledge to your own business.
Details
Times: The course consists of five, three-hour sessions. Classes are held on Mondays from 5:30 pm - 8:30 pm  on the following dates:
January 2nd
January 9th
January 16th
January 23rd
January 30th
Reasonable accommodations for persons with disabilities will be made if requested at least two weeks in advance. For all questions and accommodations, please contact training.mcnw@mercycorps.org.
Registration policy
Registration closes three (3) days before each course. Once the course registration is closed, you will need to wait for the next offering in order to register. We cannot accommodate late registrations.
Clients need to complete all sections of the prompted questionnaire to successfully register for each course. If you do not complete the entire questionnaire, your spot will not be reserved. If you need assistance registering, please contact Training.
To cancel your registration please submit a request to Training one week (7 days) prior to class start date.
For Refunds and Frequently Asked Questions, please visit  Oregon Women's Business Center Classes & Events Frequently Asked Questions.
About the Instructor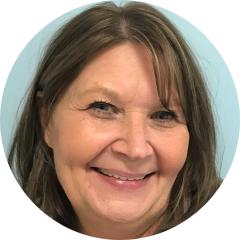 She/Her/Hers
Kari Morrison has one basic philosophy to life and business is the golden rule of "treat people in the way you would want to be treated." She is currently a consultant for Mercy Corps Northwest's L.I.F.E. program and teaches courses as part of Oregon Women's Business Center.  Kari is
Event registration