Stories from Washington: How YouTube fueled an entrepreneurial dream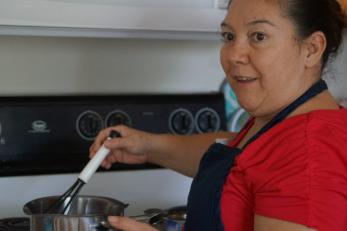 March 04, 2020
Beatriz Mercado was born and raised in Guadalajara, Jalisco, Mexico. She dreamed of moving to America from a young age – with visions of raising her family, creating a brighter future for herself, and building her own business. Upon moving to the U.S., her dreams of becoming an entrepreneur seemed much more difficult than she had imagined.
Sparking an interest
Beatriz's interest in starting a niche gelatin dessert shop began after a YouTube video about gelatin style desserts caught her eye. She started to follow the steps in the video, and to her delight, the dessert turned out exactly how she had envisioned. Impressed with her talent, one of Beatriz's friends placed a dessert order. Soon after that, more friends and family started placing orders. Beatriz noticed that many people liked her work, which inspired her to continue.
As her sales grew, Beatriz began taking classes to earn her GED. It was there she met Maria Remington who encouraged her to turn her passion into a business by referring her to Mercy Corps Northwest. She then learned that the Micro-Business Assistance (MBA) Program would provide her with both the capital and know-how to start a business. Her dream finally felt within reach.
Growing 'Un Dulce Antojo'
Beatriz initially came to Mercy Corps Northwest with a willingness to grow and the desire to become her own boss and show others her talents. As Beatriz progressed through classes she realized that she was learning more than she could have anticipated.

When she arrived on the first day of classes, Beatriz had no prior experience with marketing or using any type of social media. As a participant in the MBA Program's Business Foundations I course she quickly learned how to market, use social media to promote her work, and keep in close communication with her clients. 
The class taught her more than just marketing. It reviewed and introduced ways of managing finances, bookkeeping, business start-up plans and each of the details an entrepreneur needs to think about to be successful in the early stages of building their business.

After six months of education and saving, Beatriz received a matched savings grant of  $4,000 and the invaluable skills needed to get her business up and running.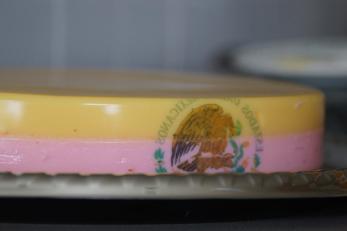 Officially a business owner
Her journey came with its fair set of challenges.
"When I started my own business it was more of a challenge to set aside family time. I work as a cook for a local middle school during the day, and then return home to prepare the gelatin orders for the next day," she shared. "With all of that on my plate, I've had to figure out how to make it work."
Beatriz used her grant to buy the dishes, a printer with edible ink and all materials and ingredients needed to make the gelatin. This simplified her process and increased the amount of desserts that she could produce each evening. 
Un Dulce Antojo is run right out of Beatriz's kitchen, where she makes delicious desserts for her clients – her most popular item being an authentic gelatin dessert. Her expertise, menu, and sales have grown in tandem with her business assets. Her shop offers personalized artistic gelatin in different flavors with fresh fruits and edible ink. She also makes chocoflan – a chocolate cake topped with a layer of flan.
Beatriz's advice for anyone looking to start their own business is to, "believe in yourself and know that you can do it. If obstacles come up, there are always ways to overcome them. If you think you failed in one area, move to the next, but do not ever give up." Although Beatriz's business has been successful so far, she still has a lot of goals for it, including growing in size, offering new products, and hiring some employees to help her manage orders.
"Thanks, Mercy Corps Northwest for supporting me to believe in myself and for helping me follow my dream of opening a business. I hope to grow my business, and make everything the best that I can," she shares.
Un Dulce Antojo is owned and operated out of Walla Walla, Washington and takes orders by phone at (541) 861-0903.
---
Sign up for our newsletter to learn more
Contact the Mercy Corps Northwest team