Stories from Vancouver – Summer Brown of Therapeutic Change
October 26, 2021 • UPDATED November 17, 2021
Summer Brown is a licensed marriage and family therapist based in Vancouver, Washington. She strives to offer counseling to individuals, partners, families and beyond through a culturally affirming approach – therapy that is competent in working with folks who identify as a person of color, Black, Indigenous, LGBTQIA+, diverse in body size and type, and people with various accessibility needs. 
She began Therapeutic Change, PLLC  as a grassroots private practice in 2012 with herself as the sole provider and later expanded in 2019. After less than a year in business, Summer and her fellow clinicians were forced to abruptly take the intimate act of therapy from in-person appointments to virtual sessions due to COVID-19.
Summer's Journey To Practice Owner
Throughout her life, the mother of eight-year-old twins constantly found friends, family and even strangers at the grocery store voluntarily sharing their life stories with her. She believes people have always been drawn towards the inherent sense of comfort, empathy and intuition she exudes. 
 
"There's always been this level of welcoming about me," Summer said. "I realized pretty early on that if I didn't get skills to learn how to support people or have boundaries for myself, I wouldn't be able to function well… Becoming a therapist solidified the components of who I am and what's valuable to me as a person, but I now have the skills to create space for and help others in a way that's not judgmental or about me."
 
After finishing her graduate studies and becoming licensed in California, Washington and Oregon, Summer began her professional career as a therapist in Vancouver, Washington knowing the traditional, community mental health setting wasn't for her. 
 
"I didn't necessarily like how people were treated in that environment," Summer said. "Clinicians are often overloaded with clients. Clients have a hard time accessing their providers on a regular basis. So, I decided I didn't want to participate in that system and started my own business where I can have more control over the quality of care that I provide folks. I also have more availability to be able to do it in a way that is meaningful and sustainable for me."
 
Soon after opening her private practice, it became clear to Summer that her Pacific Northwest community was truly lacking in widespread culturally affirming therapy and systemically non-dominant clinicians, such as therapists of color or who are part of the LBTQIA+ community. She believes this disparity is largely due to the vigorous process it takes to become a therapist.
 
"It's a lot of time and a big investment," Summer said. "When we talk about mental health and wellness for marginalized folks, it takes a lot of dedication to become a clinician and a lot of self-awareness, community care and mutual aid to make it all work."
To become a marriage and family therapist, Summer completed a four-year Bachelor's degree, a two-and-a-half-year Master's degree, mostly unpaid internships during and after her graduate program to achieve nearly 5,000 hours of experience, state exams, and continued education units to keep her license active. 
"People are being asked to work full time as a therapist unpaid to get experience and keep up with exams and licensing, and on top of that they still need to feed themselves, pay their bills and take care of their families," Summer said. "These are just some of the barriers to becoming a clinician for people with diverse lifestyles."
 
Summer made it all work – her training and establishing her own business. Week after week, Summer's client schedule consistently filled to capacity. Patients clicked with her overall feminist narrative, and person-centered, solution-focused, cognitive behavioral therapeutic approach. 
 
"I'm not an expert in my clients' lives. They're the experts in their lives."

Sumer Brown,

Owner, Therapeutic Change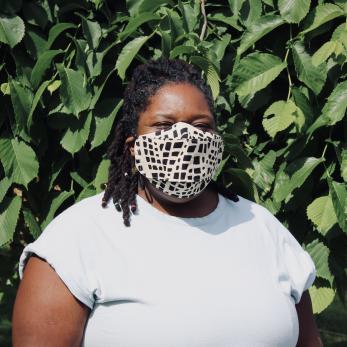 Summer knows that she's there to support her clients. "At the very least, I can help you see other perspectives or help you process things that feel stuck. Therapy is a very collaborative process. If a therapist is making the decisions for you or telling you what to do, that is not therapy, that is life coaching. Therapy is supposed to be about holistic healing and wellness and what works for you and what's valuable for you, not what your therapist wants for you."
 
The modalities Summer implements all center around helping people connect their thoughts, feelings and actions to a pattern of behavior, then examining whether that pattern is valuable or maladaptive and harmful to themselves or others.
 
By 2019, Summer was ready to grow her business and expand Therapeutic Change into the community. She began with finding an accessible office space and hiring more therapists who understood and/or identified with marginalized communities. The team grew to two additional clinicians, an office manager, in addition to the beginnings of an internship program.
 
Amid the transition to a group practice, Summer taught at Lewis and Clark University, instructing within the Professional Mental Health Counseling program. Once she wrapped her courses, she felt she wasn't finished. This inspired her to offer internship positions within Therapeutic Change for students to get practical experience as clinicians.
 
While Summer and her team began the intern selection process, COVID-19 caused disarray around the world. The clinic experienced an influx in clients in conjunction with the strain of living through a pandemic, so Summer had to make a decision.
 
"Therapy is a very intimate and vulnerable process, and part of the process is not only being attuned to what people are saying, but also being able to read body language and facial cues," Summer said. "I could not figure out how to do that with a mask, six feet apart, plus the worry of getting sick or giving someone an illness, so we made the decision to go fully online at that point. Personally, I had a really hard time initially because I'm a face-to-face person. I had to make some mental and emotional shifts to adjust."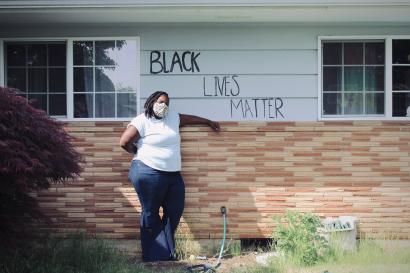 In addition to building herself a standing desk to help stay focused, Summer learned to be even more flexible with how people dealt with the pandemic as it looked different for everyone while in lockdown at home. She built awareness around active community resources to share with any clients in crisis, including food bank availability and medical assistance.
The societal changes also affected insurance payments to Therapeutic Change, which led to the loss of the clinic's office space and a dip in staff payroll. Fortunately, Summer was familiar with Mercy Corps as an organization and caught wind of Mercy Corps Northwest's COVID Small Business Relief Grant program that aimed to support small business owners who were hard-hit from pandemic closures. 
After applying for and receiving funding, Summer was able to fill the gaps that COVID created, including payroll fulfillment and technological updates for staff members to ensure everyone was set up for virtual success in their homes. 
During the transitional time, Summer tried to stay positive by advising clients and beyond that, "We're all doing the very best we can during this time, so give yourself grace that what you're doing is the most you can be doing at that time. If that's resting, then that's what you need. Take care of yourself and slow down."
Personally, Summer takes care of herself by staying organized and leveraging her reputation as an avid planner. She often implements vision boards, keeps lists of self-care items to check in with herself on, practices yoga and other movement, enjoys time with her kids and re-watches T.V. shows for the "billionth" time.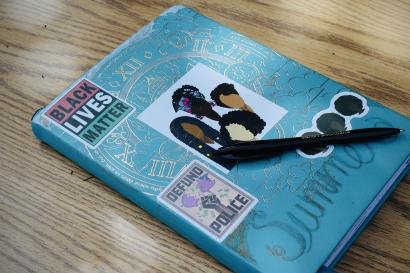 When asked about Therapeutic Change's future, Summer envisions moving back into a physical space where people could receive holistic wellness treatments.
 
"This would involve therapists working in conjunction with massage therapists, working with nutritionists, dietitians who are health-at-every-size and intuitive eating-informed so that we're helping people understand how to have a positive relationship with their body and how having that positive relationship impacts all areas of your world," Summer said. "There would be a childcare facility, too, so folks wouldn't have to worry about their children when they come in."
 
Additional plans include continuing to establish a non-profit organization connected to Therapeutic Change that would help clients access their unmet needs, as well as implementing trainings to help professionally develop clinicians.
 
Therapeutic Change, PLLC is a Queer, Black and Woman-owned practice in Vancouver, Washington. The clinic offers individual, couples, group and family therapy, in addition to therapeutic intensives, consulting and continuing education presentations. Therapeutic Change accepts most major insurance companies. Learn more about Therapeutic Change, its clinicians, interns, events, how to donate and more at therapeuticchangepllc.com, including details on their Queer, Trans BIPOC Support Group that meets weekly.
Sign up for our newsletter to learn more
Contact the Mercy Corps Northwest team