#WomenOwned – Soul State of Mind Jewelry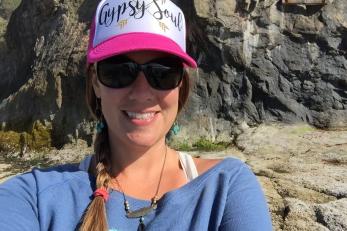 May 11, 2020
Soul State of Mind Jewelry is an Oregon-based jewelry boutique that specializes in creating hand-made jewelry inspired by travel and design across the globe. The idea was envisioned by the owner, Sarah Henke, who came up with the idea to combine two of her favorite things – her love for travel and her passion for discovering unique, and well-made jewelry.
Sarah's love for jewelry was crafted at a young age, with influence from her mother who always carried a unique style: "Her keen taste, combined with my own draw to quality, unique and classic pieces has led me through thousands of boutiques, markets, vintage shops, and jewelry stores all over the world," she shares. 
"In my personal jewelry collection, you'll find rings and things from New Zealand, Costa Rica, Guatemala, Honduras, Philippines, Indonesia, Morocco, Netherlands, and Italy, " she shares. Her business has led her to visit many new places and meet new people, "travel opens us up to meeting new people and hearing their stories. I love encountering artisans and artists everywhere I go."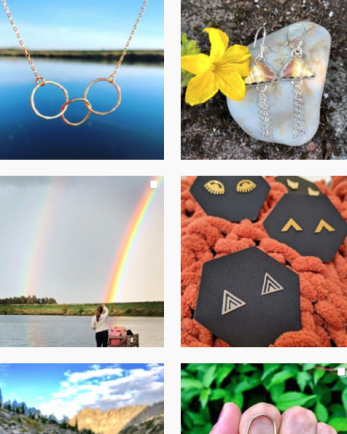 Testing the waters
Turning Soul State of Mind Jewelry into a unique and memorable business was something that excited her. At the same time, she wanted to make sure her business could flourish in ways that were not necessarily traditional.
Sarah met with Mercy Corps Northwest staff, during an Education and IDA seminar to learn more about the services that may be best for her needs. "After a consultation with a tax professional, I was encouraged to try some different, out of the box ideas," shares Sarah. This advice has helped Soul State of Mind transform into the successful business it is today.

During her first year of business, Sarah faced roadblocks and learned a number of valuable lessons, "I still have a lot to learn… but I'm pretty pleased with the connections I have made and the opportunities I've been a part of. Trial and error are the best lessons thus far, " she shares. 
One of the largest balancing acts was working a full-time job at the same time. Her advice for herself at the beginning of her business journey would be to keep it your main focus: "This is a job! Treat it like one – set a schedule and stick to it."
Elevating her craft
Soul State of Mind Jewelry is now several years into business with experience hosting jewelry parties, pop-up shops, and more. Sarah shares that this has been one of the most rewarding parts of her small business journey. "I've come out of my shell a lot, by meeting new folks and experiencing many different settings and crowds. I am confident in my product and I know people love it as much as I do!" she shares.

With a large community of support, Sarah also encourages small business owners and locals to support local businesses and keep them afloat during difficult times. Whether you're an interested buyer or a small business owner in need of a little support, Soul State of Mind is sharing the love by posting advice during challenging times.
Help us make an impact for small business owners like Sarah by visiting the Soul State of Mind website and following them on Instagram.
---
Sign up for our newsletter to learn more
Contact the Mercy Corps Northwest team