COVID-19 stories – Walla Walla Small Business Relief Program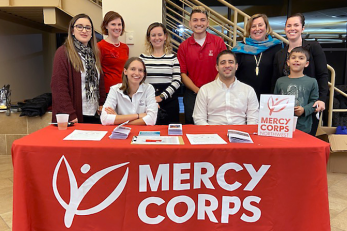 July 20, 2020
Small businesses make up an important part of any small town, they are crucial in creating jobs and providing services and products that big corporations cannot. Small businesses in the Walla Walla Valley are no exception to the rule, but in recent months local businesses have been hit hard by the COVID‑19 pandemic. Many businesses were forced to shut down entirely for months or have seen a steep drop in business. These unprecedented times have seen many shops and restaurants closing their doors permanently, eliminating more sorely-needed local jobs. 
Mercy Corps Northwest partnered with the City of Walla Walla in early 2020 to provide small business emergency grants ranging from $1,000 to $10,000. These grants have worked to ease the difficulties brought on by COVID‑19 and strengthen the community as a whole, as a part of the Walla Walla Small Business Relief Program. 
---
Uniquely Walla Walla
For Reginald Byrd and Paul Bowen, best friends and owners of the downtown souvenir shop "Uniquely Walla Walla," quarantine meant not just a drop in sales but a complete halt to revenue for more than TWO months. For involved community members, Byrd and Bowen "Uniquely Walla Walla" was created as a new opportunity to share their passion for Walla Walla. Unfortunately, the fact that their business opened less than a year ago meant that they did not qualify for more traditional financial support.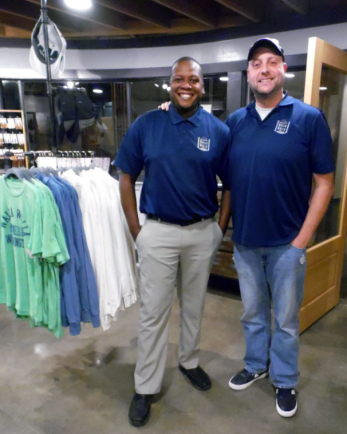 They highlight that Mercy Corps Northwest has been the only organization that has offered assistance to start-ups and that without the emergency grant, they would have to file for bankruptcy to cover their debts. With the grant money, Byrd and Bowen hope that they can keep afloat until business picks up.
"Mercy Corps Northwest was the only organization that has been willing to help startups. Without the Mercy Corps grant, we would not be in business and we would be looking at defaulting on our debt through bankruptcy. We are not out of the woods yet by any means but at least we have a little breathing room thank you for this grant."

– Reginald Byrd
---
Innovation Drywall, LLC
Other businesses like Innovation Drywall, LLC owned by Raul Esquivel, have also had to consider closing permanently. Esquivel, who started his drywall business two years ago, shared that he was just starting to be known in the Walla Walla construction circles and was hoping to expand enough to employ other people.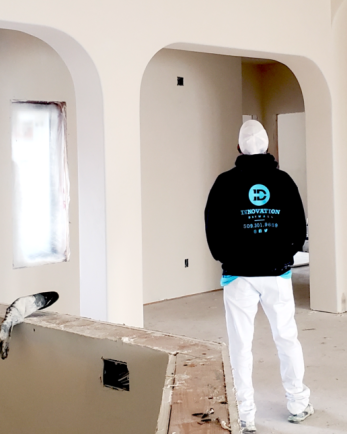 When COVID‑19 hit, Esquivel began to have doubts about keeping Innovation Drywall open as his costs piled up despite the lack of revenue. With support from his Emergency Grant, he hopes to continue his business long enough to get back to normal. 
"Debt was collecting on my business before we received this grant, even getting to the point where I considered closing, said Raul. "The only help that my business has gotten has been from Mercy Corps."
 
---
Un Dulce Antojo
Beatriz Mercado, entrepreneur and graduate of Mercy Corps Northwest's business education and grant program, notes that in recent months she has seen a steep decline in sales.
Her business, called "Un Dulce Antojo" or "A Sweet Craving" in English, sells, as the name suggests,  desserts homemade with love. Her specialties include custom cakes and intricate gelatin designs.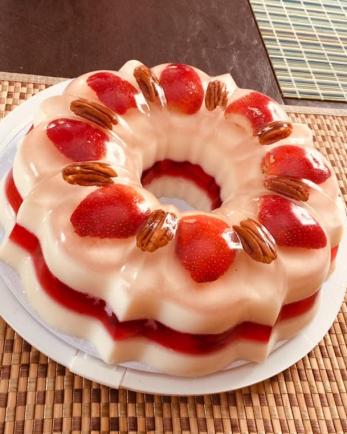 Mercado saw a drop in business as a result of the in-person nature of her business. Beatriz's desserts are often ordered as centerpieces to a variety of gatherings that can no longer happen as frequently or at the same scale as they used to. She hopes to continue to grow commercially despite the setbacks of the pandemic—something that would be difficult without the emergency grant. 
"Mi plan es crecer comercialmente, hacer que más personas busquen mi product."

– Beatriz Mercado
---
Revolve Lash
Businesses that require close contact and in-person services have also been high particularly hard by stay-at-home orders. This includes hairdressers, barbers, and others like esthetician Ana Diaz who specializes in eyelash extensions.
Diaz has been building up a loyal clientele for 5 years and had just opened Revolve Lash when the stay-at-home order was issued. In a matter of days, Diaz lost her clientele and faced an uncertain future. Ana's Emergency Grant has allowed her to keep a business location and modify their practices and spaces to follow new Washington State guidelines.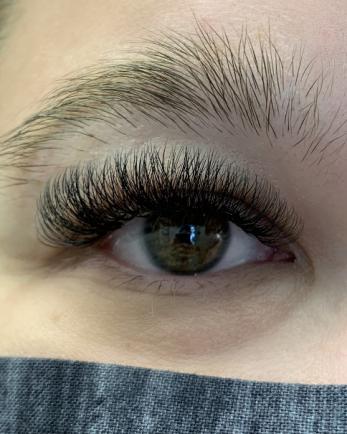 "As the business moves towards the future, we plan on keeping ourselves educated and up to date with the evolving beauty industry to bring those services to the City of Walla Walla," said Ana. "We see the potential of growing to have more lash artists in a bigger location one day in the future." 
---
Learn about small business programs
In total, 32 grants were administered for a total of $130,661 to local businesses, sole proprietors, microenterprises in Walla Walla. From Portland to Walla Walla – Mercy Corps Northwest works with entrepreneurs across the Pacific Northwest to support hard-working entrepreneurs in all stages of their journey owning and running a small business.
We invite you to learn more about our Walla Walla, Washington small business programs.
---
Sign up for our newsletter to learn more
Contact the Mercy Corps Northwest team